I was intending to make this one for Steamcon last year, but it got dropped because I ran out of time.  Plus, I wasn't *quite* sure how I wanted to make it!  But it is definitely going to Steamcon this year, and it still fits the theme "Around the World".  What is more natural to travel than a revitalized Egyptian mummy?  ;)
 I started with three king-size cotton sheets picked up from the thrift store.  I made a button up fitted bodice - no hemming, no finishing of any kind - then tore strips of cotton, distressed them up a bit, and sewed them over the bodice.  
This is how it looked.  The Egyptian collar is just for fitting purposes; I am going to make a much nicer antiqued collar myself.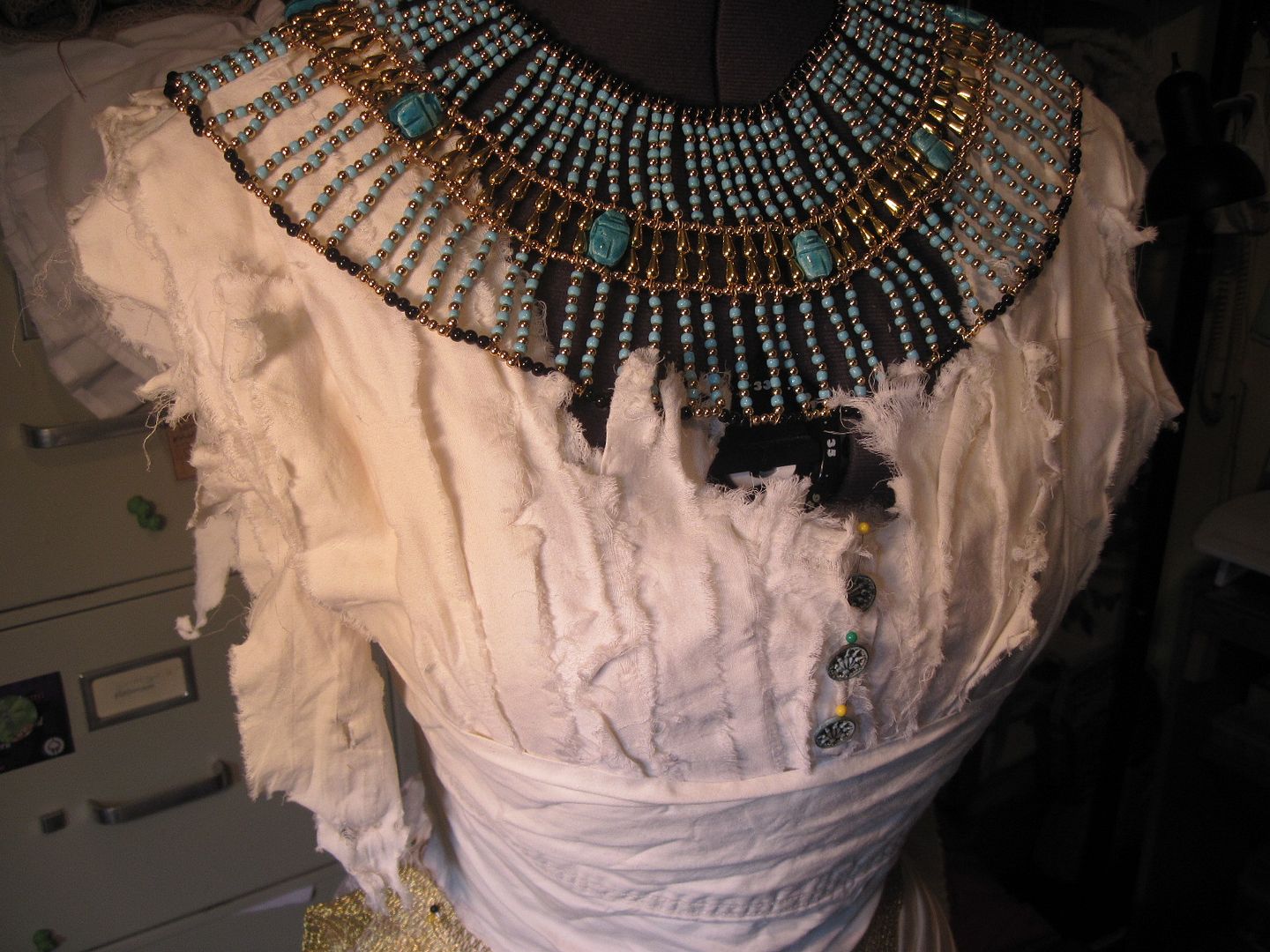 Also, I have just pinned a band of fabric around the waist, to give the look of the waist-cincher I will be making later on.
Next, I made a cup of tea.  But not to drink!  I used the tea as a wash over the fabric, to give it a stained appearance.  This is how the fabric looked after:
I decided to do the wash after the garment was made, rather than before, because I wanted it to be very uneven, and I wanted to be able to control/choose where the uneven-ness went.
Then, I used the drippy tea bags to sponge over the fabric, giving a darker tint in certain areas.  Generally around the worst tears/rips, but also randomly over the fabric.
Then, I took dark brown fabric paint, diluted it with water until it was almost as thin as water, and sponged it into the worst of the distressed areas - and wherever else I thought it would look good.  Then I took a bit of less-diluted paint and touched it into a very few areas.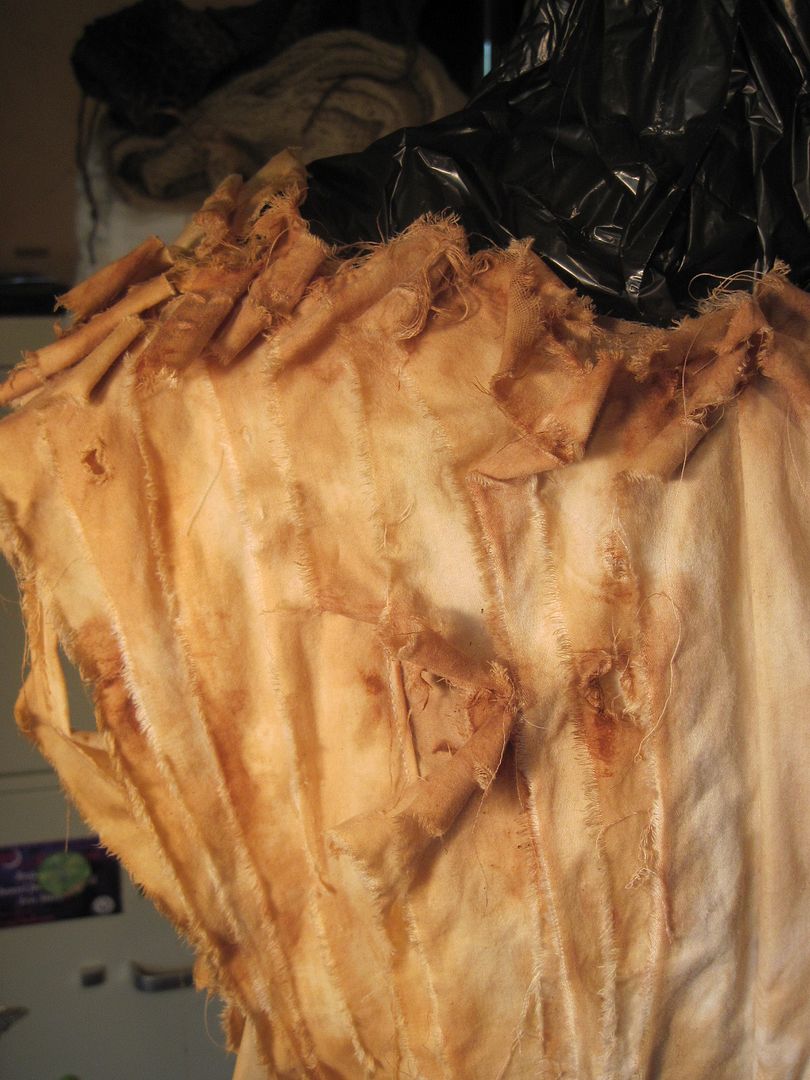 Looks a lot more like ancient mummy wrappings, doesn't it?